It's award season ! And it's the perfect excuse for me to start blogging again.   Almost everyone played it safe this time.  I know, it's supposed to be a more sophisticated occasion, but I would've liked to see some more bold, avant-garde looks.
Picks for Best Dressed
Oranges & Reds
Naomi Watts in Zac Posen. MY GOODNESS is she stunning! So lady-like. One of my favorite looks.
Jennifer Lawrence looked absolutely radiant in Dior Couture.  By the way, no one speaks of Meryl that way!
Claire Danes in Versace. She looks red hot!
Marion Cotillard in Dior Couture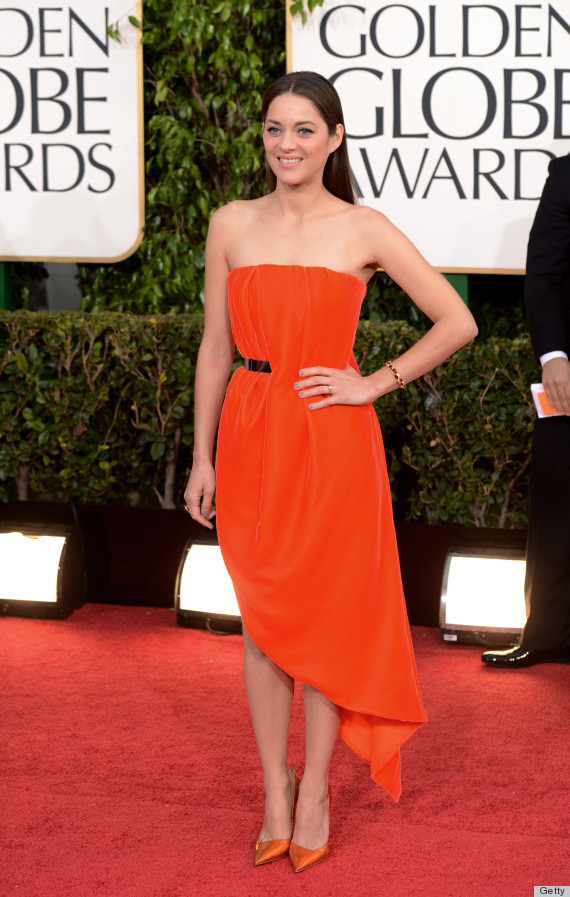 Jessica Alba in Christian Dior. She is such a hot momma
Jennifer Garner in Vivienne Westwood Couture
Zooey Deschanel
Whites & Nudes
Anne Hathaway in Chanel
Jennifer Lopez in Zuhair Murad. Hot. Hot. Hot.
Amy Adams looks glamorous in Marchesa.
Amanda Seyfried in Givenchy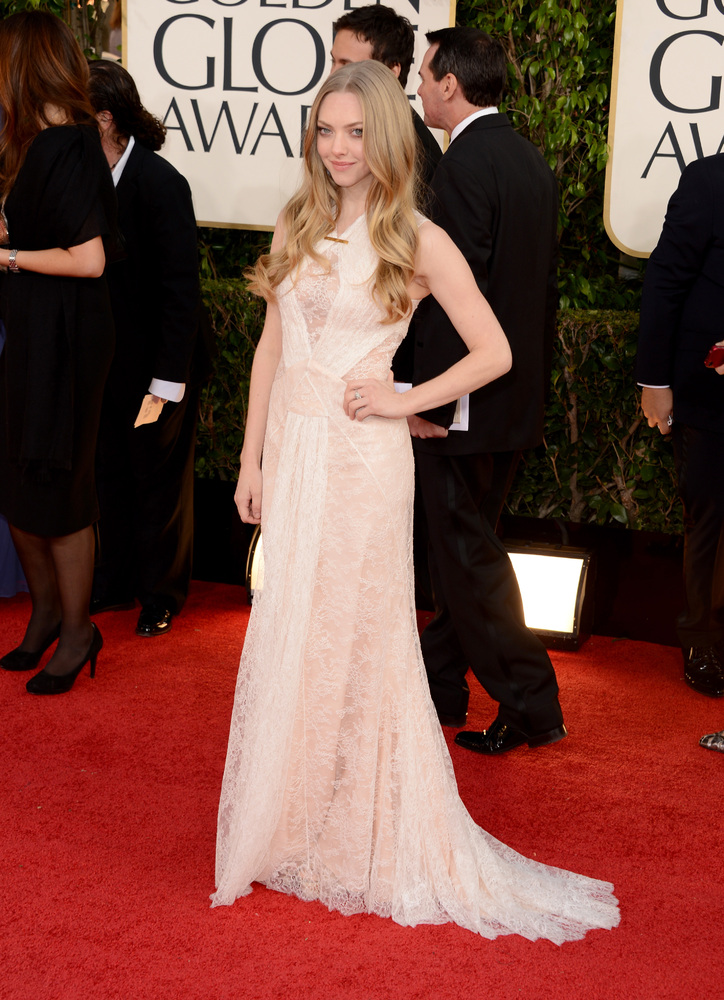 Heidi Klum always looks statuesque
Hayden Panettiere in Roberto Cavalli. Her makeup was flawless tonight.
Megan Fox in Dolce & Gabbana
Kerry Washington in Miu Miu
Isla Fisher
Cool Tones
Lucy Liu in Carolina Herrera. Will she ever age?
Rosario Dawson looks beautiful in this cool toned dress.
Kate Hudson looked absolutely beautiful in Alexander McQueen. I think this is one of my favorite looks.
Rosie Huntington-Whiteley
Helen Mirren is so FIERCE!
Julianna Margulies – love this
Well-Suited Men
Best Arm Candy Ever- George Clooney
Christoph Waltz
Hugh Jackman is so handsome.
Daniel Day-Lewis
Robert Pattinson  #TeamEdward
John Goodman looks dashing in this well- tailored suit.
In an effort to be more positive all around,  I did not do a for 'Worst Dressed' this time.
P.S. I miss Brangelina!
(Pics courtesy http://www.hollywoodreporter.com/gallery/golden-globes-2013-red-carpet-411790)